PROFESSIONAL YOUTUBE & PODCAST EDITING SERVICES
Editing that boosts your YouTube presence.
Generating +80 million views on youtube for our clients, our YouTube video editing services are top-notch, providing content creators with high-quality, professional results that help take their channel to the next level.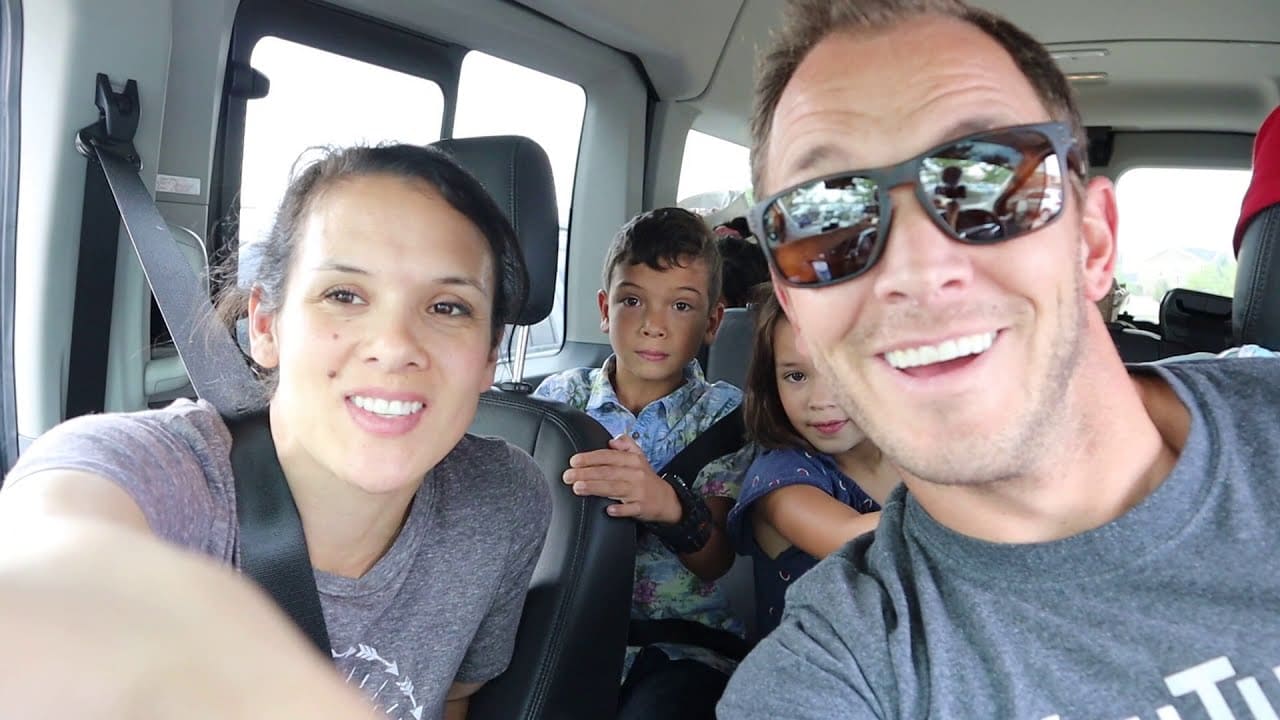 "I recommend them without reservation"
"high-skilled experts in the video editing field"
"over the moon is an understatement"
See real results, created by the video editing company consistently rated five-stars.
YouTube videos that stand out with expert editing.
Editing videos by yourself can be both time-consuming and challenging.
On the other hand, having reliable and professional YouTube video and podcast editors by your side gives you access to more time and resources that you can put into your core business.
In-house editors generally turn out to be expensive, but outsourcing your needs to a reputable YouTube video editing company like Increditors can be surprisingly budget-friendly.
We come from vast experience in providing podcast editing services to individuals and brands who want to take their online game to the next level.
With us by your side, you can start producing more content without compromising on quality.
2, 3, 7, 14, 80.
Our biggest clients have channels with 2, 3, 7 and 14 million subscribers, and we generated +80 million views through YouTube videos.
Stress free.
We assign a dedicated video manager and a dedicated video editor to your channel who can adapt your style and improve it.
Full editing service.
As a full post-production agency, we also take care of thumbnails, repurposing content, and anything else a true YouTuber might need.
See our YouTube videos, up close.
Over 200+ videos produced for YouTubers you know and love.
80+ million views and counting.
Editing Services for YouTube Videos
Get more time for your business – make better decisions and scale your business like never before.
Release high-quality content that lets you move ahead in your domain with confidence.
Get all the eye-balls that you always wanted + rank higher on search results
Reduce the stress of post-production and spend more time releasing a broader range of content
Leverage leading professionals working with high-end tools, the latest tech, and great skills
Podcast audio editing services are crucial in raising the standards of your sound to match the levels of internationally acclaimed content creators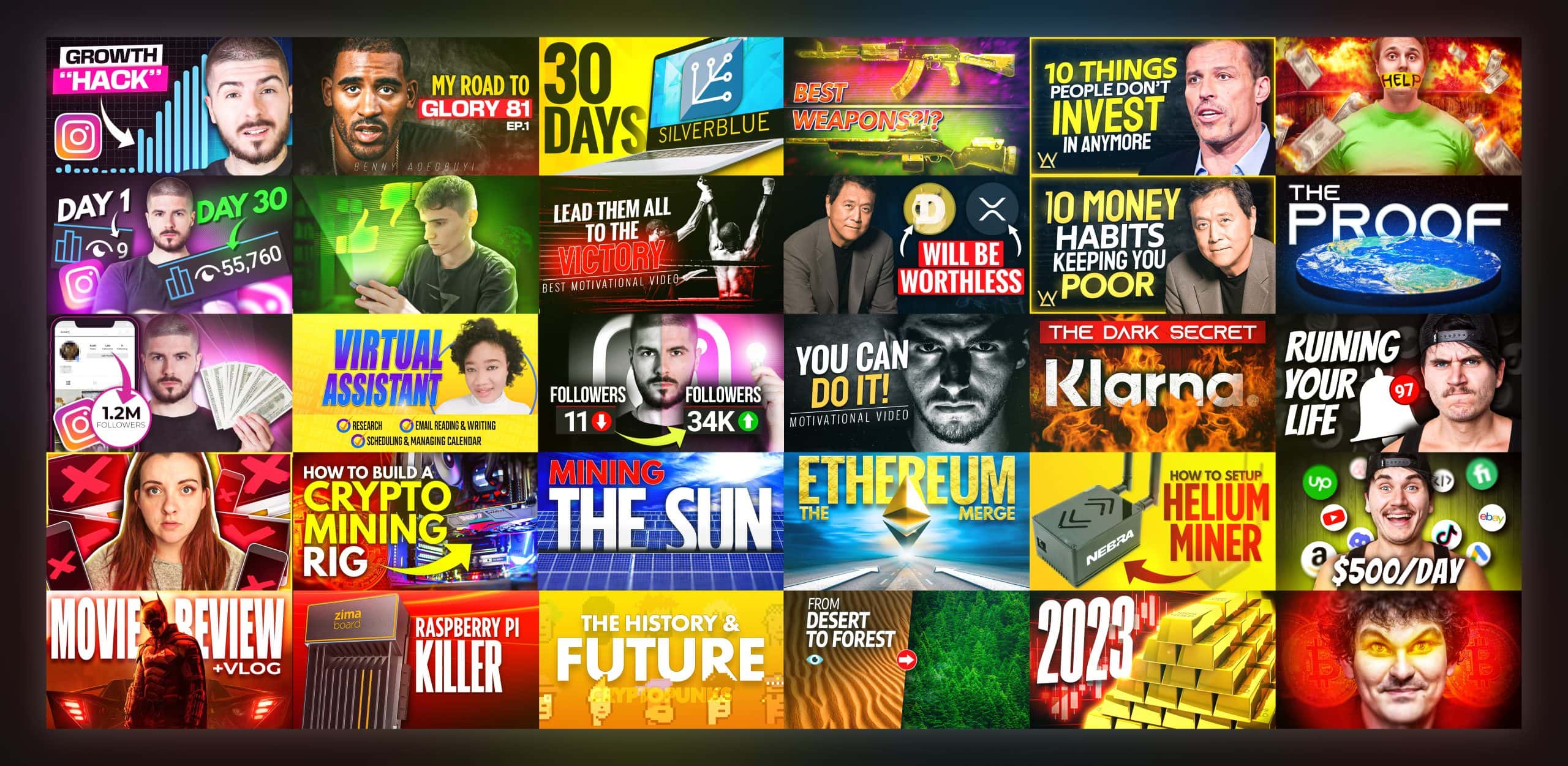 Trusted by global creators,
and stablished production houses.
Riley Coleman
YouTuber, Owner of Evolved Traders
Before working with them, I tried and worked with a lot of video editors, and Increditors was the best one I found by far. Their edits were cleaner, and their work had fancy animations I hadn't seen before. Additionally, it seemed that other service providers would require a lot of direction from me telling them what to do. However, Increditors knew how to do a lot of things without me telling them.
+ Over 60K subscribers generated.
+ Over 3 million views generated.
Glen Michel
Owner at Germ Prod Inc.
Increditors was able to create videos that helped the client's customers achieve ideal results from their social media ads. The team was highly agile in terms of delivery, and internal stakeholders were particularly impressed with the vendor's creative approach to the process.
+ Lowered CPA.
+ Over 100 videos produced.
Lawrence Farley
CEO at Lele Farley Productions LLC

The music video was received highly positively by the client and other stakeholders. The Increditors team did a fantastic job of editing and producing the video, beating all of their deadlines all the time. Their work quality was good, and their confidence was instrumental in the project's success.
+ Avg. view duration 200s (93% view rate).
How is Increditors different?
1. Dedicated team: Increditors gives your marketing and creative teams super powers, literally. Whether it's beautiful corporate videos for your ad campaigns, compelling motion graphics for your next product launch, or an animated video for TikTok — you can rapidly bring any video idea to life, and make it work for your business. You'll be alongside a dedicated, award winning video post-production team that's done it over 700+ times.
2. Fully managed: Skip the hassle of managing video editors on your own, and edit, grade, vfx and produce your video content through Increditors. At every step of the process, we've got you covered.
3. Results-first: We've battle-tested what works and what doesn't work over hundreds of different youtube channels and video campaigns, and for a variety of different businesses and industries. You'll benefit from all of the best video editing practices we've accrued across every project, which contributes to content becoming more cost effective over time.
What type of video content do you produce?
The short answer is, everything.
A good thing about hiring a specialized video editing agency is that they can help you with any types of work you need.
Whether you need business videos, YouTube content, 2D/3D videos, feature film editing and color grading, music videos, or commercials, we got you covered.
The only thing we DON'T do is shooting videos. 
Our team has more than 150+ years of experience in video editing, color grading and VFX.
We have an office in the US, WY, and our artists from Los angles, California, Spain, Italy and India to help you produce engaging video content — with half of our clients located in the United States, we have an international presence that extends to brands in Europe and the United Kingdom. Our goal is to help our clients produce meaningful connections with their audience using compelling video content, whether it's video editing, color grading, VFX or animation.
If you're located internationally, please feel free to get in touch. We have a 24/7 support line, and a team meeting calendar that you can use to book a time with our sales team.
Do you offer subscription?
We only offer premade subscriptions for our YouTube video editing service, social media reels editing, and thumbnail design service. 
For the rest of our services, we create custom quotes or custom monthly subscription.
What is your post-production process like?
We've streamlined the entire post-production process to ensure quality is high:
Creative briefing and onboarding: once you select your preferred engagement and content style, we provide you with a creative brief to collect your goal and product value propositions, in addition to your existing brand guidelines and logo files.
Pre production (animation only): then we'll develop a concept, script, and dedicate the best talent. Each stage of the process requires your sign-off so you're always satisfied with the outcome.
Production (animation only): for animation, we'll then illustrate out the entire storyboard before heading into motion.
Post production: you'll have a video editor, colorist, motion graphics expert or VFX team, that will handle all the video editing from start to finish.
Delivery: once video editing is completed, all the media files will be made available for download following your final sign-off.
After years of creating relationship with the best artists around the world, we are confident to say that we are specialized in the services we offer.
Post-production is our only focus and our 200+ clients can back us up.
Our main services are video editing and color grading and we have teams for both startups and Hollywood production houses.
Our clients are companies, production houses, agencies and creators who want quality videos, free up their time, scale and improve their video performance.
We do not work with low quality footage and although we offer different types of packages in every service we provide, we don't work with low budget clients.
What briefing materials should I provide?
If you're at the discovery stage, that's completely ok — you can still get in touch with us!
If you're ready to proceed with a video project, we highly recommend including the following in your brief:
1. A clear and concise description of the project goals, and what you'd like your video to achieve.
2. A detailed description of the target audience, and the channels that you're looking for the video to be distributed across.
3. A list of specific deliverables that are required, including cut-downs, ratios or services.
4. A timeline for the project.
5. Your ideal budget range.
6. If you're after multiple videos, the scope of video editing services you're looking for.
The best videos will also start with good references. If you have a video style or example that you like, please include it in your brief. If you need help choosing a style, you can use our portfolio search tool.
Got questions? Our team is here to help with insights on process, planning and your next project.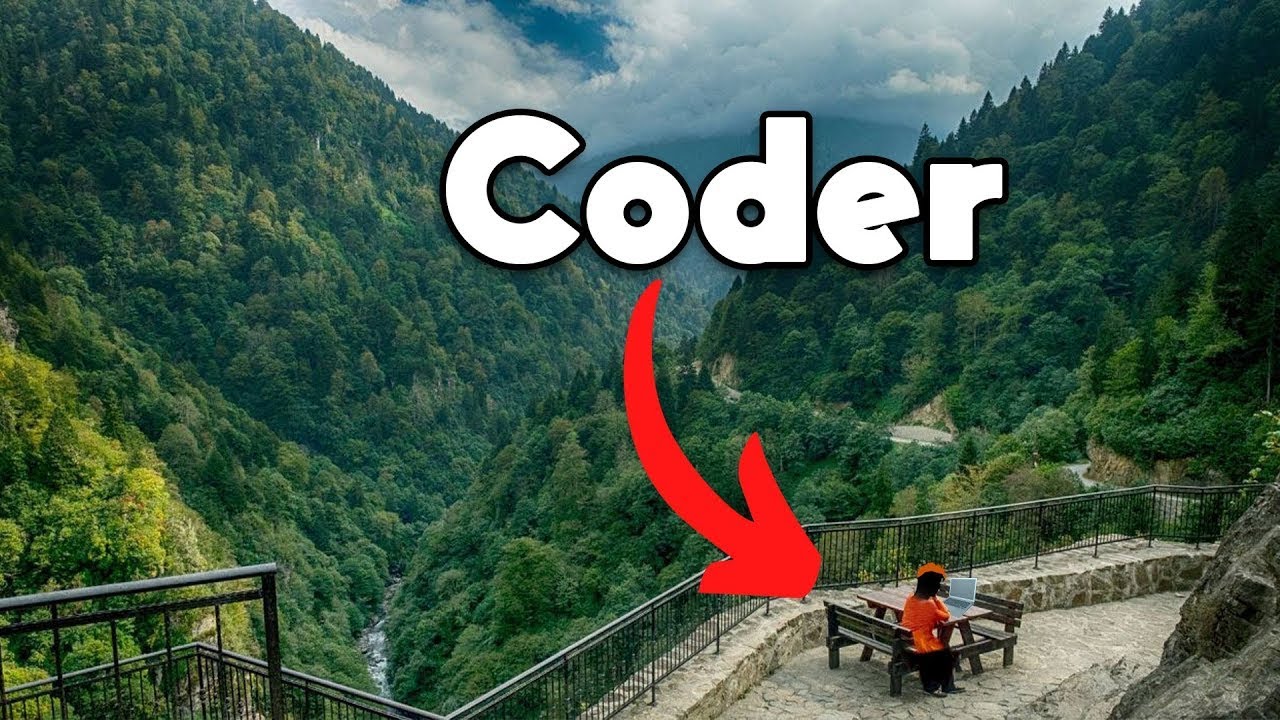 Editing Services for YouTube Videos
Are your YouTube videos or Podcasts not reaching where you want them? Worried about poor audience engagement? The number of likes, views, and reach are just the symptoms of the broader problem of how your content appeals to the audience.
Gone are the days of mediocrity – what sells today is quality. If you are looking to get noticed by an audience far and wide, you've got to elevate the quality of your YouTube videos and podcasts. With millions of creators producing content and thousands of new ones coming up every day, anything average would not get you much farther into the business.
Get professional YouTube video editing services for your content to outshine the competition and get all the attention from audiences around the globe. With our professional post-production for video podcasts, your content can rise to the ranks it truly deserves.
Elevate Your YouTube Channel and Podcasts
A strong start with 3,000,000 Subscribers
When we started our YouTube video editing service, one of our first clients was "The Ohana Adventure" with almost 3 million subscribers. They wanted a Vlog video editor and when we created this video for them, they liked it and made us think about taking this youtube video service more seriously.
Since then, we have expanded our YouTube service to thumbnail creating, color grading, keyword suggestion for youtube tags, animation, video ideas and much more!
Continuing harder with 8,000,000 Subscriber
We always get lucky with getting cool YouTubers as our clients! We worked with a kid channel with 8 million subscribers called "Dima kids TV" on tons of their videos and were able to adapt their style with their graphics and sound effects.
We suggested intro and outro too but since it's a channel for kids, we didn't get approval although we still think a better outro would improve the quality a lot more.
Each of our videos got +4 million views which makes them some of the most successful videos on this channel!
Even kids love our editing! 2,000,000 Subs
Since we started working with a few kids' YouTube channels, other channels approached us and we accepted some of the coolest ones!
They had 2,000,000 subscribers and wanted 2D and 3D animations in their videos. So we added those graphics along with sound effects.
All the kids loved the videos we made and reading their comments made us and the clients happy with the quality of work!
Others go to doctors, doctors come to us!
We had clients in the healthcare space before, giving us credit and enough trust to have doctors in our clients.
One of our long-term clients is Dr. John Lieurance, who wanted us to edit his youtube videos across his multiple channels and manage his channels.
He wanted to produce a series of interviews with some of the popular and expert doctors in the healthcare field and we helped him to reach more people. We were able to gain thousands of views by using the most common keywords and attractive thumbnails.
Since Dr. John chose our platinum package for his youtube videos, we were able to go 100% creative mode even when he only had the guest voice recorded for his videos! 
And of course, we went all-in with custom social media posts and stories, to attract their followers to their YouTube channel. 
The services Dr. John used are: Editing, Thumbnail creation, Color correction, Sound Design, Stock footage, Intro, Outro, Keyword research, Music, and Social media handles.
Some of Our clients, have 2 - 3 - 8, Million Subscribers!
Post-Production Services for Video Podcasts
Grow your social media accounts, engagement, and overall online content creation businesses with our podcast editing company.
Our in-house editing experts can create unbelievable results from your raw footage – audio-visual masterpieces that keep your current audience hooked and attract new ones.
Creating world-class podcasts and YouTube videos is not just about the basics anymore. This is why we go the extra mile and make sure your hard work gets 10X results online.
Tailored Solutions
Our YouTube video editor service is personalized for all our clients. Our work is custom-made for your videos – everything from the custom background to the effects is done keeping your requirements, profile, and business goals in mind.
Supreme quality editing
Our editing experts chop, slice and arrange multiple frames into a symphony that appeals to the audience. We add stunning visual effects, animations, and transitions to go uplift the content. Whether it is the intro & outro videos, highlight clips, or thumbnails, we do everything with an artistic precision that gets your content popular around the world.
Latest technology
We work with state-of-the-art professional tools that become lethal weapons in the hands of highly skilled editors. This potent combo allows us to deliver the utmost standards incredible and value.
360-degrees approach
We provide complete editing solutions for your creative ideas so you sit back and relax and when it's time and launch your work at the click of a button. When you work with us, you get end to end editing support.
Fast turnaround
The world of social media moves at a rapid pace. It means you need to stay up on your toes to produce quality content at speed. Our YouTube video editing services assist you to deliver top-notch content at top speed that will delight your audience and grow your brand.
100% satisfaction
We don't stop until you are completely satisfied with the outcomes. We respect your commitment towards your viewers and audience and will always do our best to get you the results that you desire and deserve.