APP VIDEO EDITING COMPANY
Get high performing promo videos for your

Use the power of motion graphics and abstracted UI.
For promo, learning or how-to.
"I recommend them without reservation"
"high-skilled experts in the video editing field"
"over the moon is an understatement"
See real results, created by the video editing company consistently rated five-stars.
Give your
customers clarity.
Be confident and show how your product works in a neat step-by-step app video. Call out features, benefits and add text for key messaging.
From motion graphics to best-in-class animation.
Motion graphics
Unlock the power of animated app videos for your product.
Illustrative content
Looking for more of an illustrated approach? That's where we shine.
2D animation
If your looking for a video that's less practical and more story-driven, see our work in 2D animation.
App videos that are both clear and practical.
Note: you may end up as a user of the app videos you choose to watch.
Start and scale your app video library.
Once produced, motion graphics can scale across additional videos you require in the future. Localise for different languages. Or cut-down into smaller pieces of content that are specific to a social channel.
Increase conversion rate.
Including video in a landing page can increase conversion by 80%.
More purchase rate.
Online shoppers who view demo videos are 1.81x more likely to purchase.
More engagement.
People spend on average 2.6x more time on pages with video than without.
Trusted by global creators,
and stablished production houses.
Michael Eagle
CEO at Rhythm Monster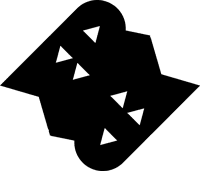 "Increditors is a stellar video editor agency, so much so that we've now worked with them for over 2 years. Their reliability, communication skills, creativity, and software skills make them a truly positive contributor to our company culture. We're honored to work with them and proud to call them a Rhythm Monster Partner! "
+ Over 70 videos produced.
Glen Michel
Owner at Germ Prod Inc.
Increditors was able to create videos that helped the client's customers achieve ideal results from their social media ads. The team was highly agile in terms of delivery, and internal stakeholders were particularly impressed with the vendor's creative approach to the process.
+ Lowered CPA.
+ Over 100 videos produced.
Lawrence Farley
CEO at Lele Farley Productions LLC

The music video was received highly positively by the client and other stakeholders. The Increditors team did a fantastic job of editing and producing the video, beating all of their deadlines all the time. Their work quality was good, and their confidence was instrumental in the project's success.
+ Avg. view duration 200s (93% view rate).
How is Increditors different?
1. Dedicated team: Increditors gives your marketing and creative teams super powers, literally. Whether it's beautiful corporate videos for your ad campaigns, compelling motion graphics for your next product launch, or an animated video for TikTok — you can rapidly bring any video idea to life, and make it work for your business. You'll be alongside a dedicated, award winning video post-production team that's done it over 700+ times.
2. Fully managed: Skip the hassle of managing video editors on your own, and edit, grade, vfx and produce your video content through Increditors. At every step of the process, we've got you covered.
3. Results-first: We've battle-tested what works and what doesn't work over hundreds of different youtube channels and video campaigns, and for a variety of different businesses and industries. You'll benefit from all of the best video editing practices we've accrued across every project, which contributes to content becoming more cost effective over time.
What type of video content do you produce?
The short answer is, everything.
A good thing about hiring a specialized video editing agency is that they can help you with any types of work you need.
Whether you need business videos, YouTube content, 2D/3D videos, feature film editing and color grading, music videos, or commercials, we got you covered.
The only thing we DON'T do is shooting videos. 
Our team has more than 150+ years of experience in video editing, color grading and VFX.
We have an office in the US, WY, and our artists from Los angles, California, Spain, Italy and India to help you produce engaging video content — with half of our clients located in the United States, we have an international presence that extends to brands in Europe and the United Kingdom. Our goal is to help our clients produce meaningful connections with their audience using compelling video content, whether it's video editing, color grading, VFX or animation.
If you're located internationally, please feel free to get in touch. We have a 24/7 support line, and a team meeting calendar that you can use to book a time with our sales team.
Do you offer subscription?
We only offer premade subscriptions for our YouTube video editing service, social media reels editing, and thumbnail design service. 
For the rest of our services, we create custom quotes or custom monthly subscription.
What is your post-production process like?
We've streamlined the entire post-production process to ensure quality is high:
Creative briefing and onboarding: once you select your preferred engagement and content style, we provide you with a creative brief to collect your goal and product value propositions, in addition to your existing brand guidelines and logo files.
Pre production (animation only): then we'll develop a concept, script, and dedicate the best talent. Each stage of the process requires your sign-off so you're always satisfied with the outcome.
Production (animation only): for animation, we'll then illustrate out the entire storyboard before heading into motion.
Post production: you'll have a video editor, colorist, motion graphics expert or VFX team, that will handle all the video editing from start to finish.
Delivery: once video editing is completed, all the media files will be made available for download following your final sign-off.
After years of creating relationship with the best artists around the world, we are confident to say that we are specialized in the services we offer.
Post-production is our only focus and our 200+ clients can back us up.
Our main services are video editing and color grading and we have teams for both startups and Hollywood production houses.
Our clients are companies, production houses, agencies and creators who want quality videos, free up their time, scale and improve their video performance.
We do not work with low quality footage and although we offer different types of packages in every service we provide, we don't work with low budget clients.
What briefing materials should I provide?
If you're at the discovery stage, that's completely ok — you can still get in touch with us!
If you're ready to proceed with a video project, we highly recommend including the following in your brief:
1. A clear and concise description of the project goals, and what you'd like your video to achieve.
2. A detailed description of the target audience, and the channels that you're looking for the video to be distributed across.
3. A list of specific deliverables that are required, including cut-downs, ratios or services.
4. A timeline for the project.
5. Your ideal budget range.
6. If you're after multiple videos, the scope of video editing services you're looking for.
The best videos will also start with good references. If you have a video style or example that you like, please include it in your brief. If you need help choosing a style, you can use our portfolio search tool.
Got questions? Our team is here to help with insights on process, planning and your next project.
Looking for killer explainer app videos? Explainer videos for apps are the next big thing in application marketing. Having developed countless explainer videos for products, services, and brands spanning multiple industries, we can guarantee satisfaction. No matter what your business niche, our app store videos for brands elevate your brand.
B2B Explainer Videos
B2B is a completely different ball game when it comes to app promotion. Unlike customer acquisition, it needs to cut to the chase and benefit business users. Our laser-focused app store videos for startups achieve this goal by effectively showcasing the benefits of usage to businesses.
Brand Videos
Brand videos rank amongst the top marketing tools that every company needs to have in its arsenal. Convey the benefits of usage to customers with the app store videos for brands that stand out. Our expertise in editing lets us integrate testimonials and reviews into compelling stories that invoke emotions in the viewers.
Pitch Videos
Looking to expand your well-established business into new horizons or need new investors for your startup? We got your back. Our experts can create stunning pitch videos to establish credibility and reel in investors. Prove your mettle to investors with our app promo video company.
App promo videos are an excellent way to expand the promotion of your apps, in turn boosting your brand. With high-quality app videos, potential customers get to notice you and buy your products or services. However, with the magnitude of applications and app promos launching every day, making a mark can be extremely difficult. Professional app video promo services can help you do that, and more.
Increditors is an app & software video creation company, dedicated to serving clients across the globe. Our vision is to create long-term business relationships with our clients by helping them get to their business goals faster and stronger than ever.
From pitching and branding to B2B promotion, app promo videos or product demo video can help you nail every business goal in sight. When done right, a mobile app promo video would captivate audiences' attention and bolster the number of downloads on all device types.
App Videos for All Channels
With the rise in smartphone usage, you cannot ignore any operating system and platform for marketing. Add to this the developments in high-speed internet worldwide, the average user spends countless hours on social media channels like YouTube, Facebook, and Instagram every single day.
Increditors have proven valuable to hundreds of companies when it comes to creating and promoting applications, products, software through promo videos. Target millions of worldwide smartphone users on social platforms with our snappy promotional videos built for your brand.
Why Choose Increditors for
App & Software Promotional Videos?
We are proud to have worked with top companies in almost every sector, be it retail, marketing, filmmaking, or gaming. Our experts are certified in using the best technology available for video post-production, animation, and audio-visual design.
Tailored Solutions
Each app promo video is built around your objectives and challenges.
Satisfaction Guarantee
We are confident in our abilities and promise 100% satisfaction. We keep work until the video is exactly what you are seeking.
Unmatched Quality
We believe in nothing but the best and deliver finished products on time.
Reach an elite clientele with Increditors as your app video agency. Our experts boast vast experience in the field of app promo video development. Skyrocket your app previews on Apple devices through our iOS focussed app store videos.
Let the masses notice your mobile applications with google play store videos on Android – the biggest mobile OS in the world. Get Google noticing your videos, recommending them to users, and pushing conversion rates on auto-pilot. Our 2D/3D animation and editing experts are adept at producing Google play mobile app promo videos for brands that value quality above everything.
We have established ourselves as an app video & software video promo company creating universal app videos and video advertisements that reach the right people at the right time. No matter what media platform and social channel you prefer to target, we can get you the promo video content that engages the audience like crazy.
Our dedicated gaming video experts have been developing mesmerizing game trailers for decades. International standards for editing videos are followed and the results we get are bound to leave viewers speechless.
2D animation
Our talented animators fine-tune environments, characters, and gameplays to your taste.  No matter the complexity, style, or requirement of your games, we can introduce lifelike 2D props and living characters in your game promo videos.
2D motion graphics
If you are a gaming studio looking for 2d motion graphics for your games, look no further. Our smooth 2D motion graphics built from the elements within the game create a powerful impact on the viewers' minds. Bring your game to life with our app store videos for game studios.
Live action
If you are a gaming studio looking for 2d motion graphics for your games, look no further. Our smooth 2D motion graphics built from the elements within the game create a powerful impact on the viewers' minds. Bring your game to life with our app store videos for game studios.