Want death-defying stunts, UFOs landing, or stuff blowing up in your videos? VFX is the answer.
Visual Effects or VFX is the ultimate weapon in the arsenal of those who do not want to be limited to the notion of reality. Ideas that are seemingly crazy to be executed in real life can come alive on film, thanks to VFX. Over the years, this technology has evolved so much that it is hard to even comprehend how far we have come – nothing is impossible anymore with high-quality VFX editing.
However, it is one of those areas of filmmaking that needs to be trodden carefully. Amateur visual effect editing shows and they can make your videos a laughing stock for the masses. Get our professional VFX editing service that promises high-quality and appears unbelievably real.
Director or Production House?
Get in touch to discuss your project.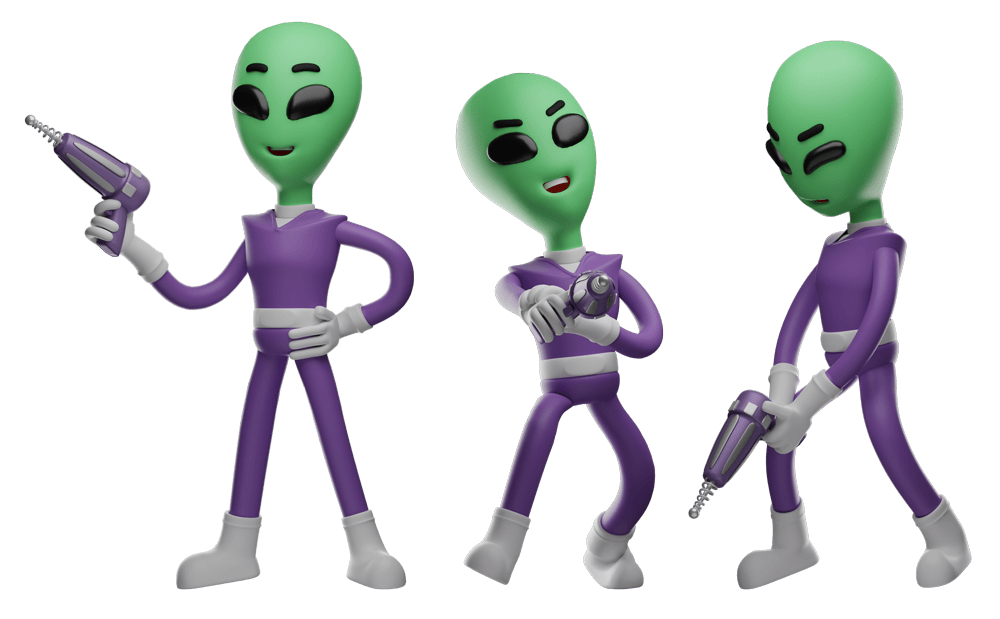 Increditors is one of the leading VFX outsourcing companies and an established name in the video post-processing world. Backed by a team of highly skilled and experienced VFX editors, we boast a long list of delighted clients from all around the globe. Our visual effect studios capitalize on cutting-edge hardware that supports high-end software for VFX editing.
We create stunning camera tracking effects that make the audience believe in the movements. With professional-grade stabilization to support the endeavor, we can insert objects into the video that weren't there and recreate the camera path with precision. Our seasoned experts have created camera tracking for hundreds of videos and can do it for you.
Special effects aka SFX is our specialty. Our visual effects studios are occupied by talented editors that seamlessly integrate effects like gunshots, blood, and fires into videos. We work with 1000+ special effect categories every day and deliver stellar quality on each frame. Boost your video's storyline and leave your audience awestruck with our lifelike special effects.
Want to enhance live videos and broadcast streams? No problem. We possess top-of-the-line editing mechanisms like Abekas and Vital Squeezom that make digital effects insertion a cakewalk.
We are a one-stop shop for all your video needs. Beginning with a detailed discussion about the scope of your project, budget, goals, and audience, we create animation masterpieces within no time. From the art creation and storyboard to the coloring, layout, and final rendering, we do everything to get your ideas from paper to reality.
Compositing is a powerful way of merging multiple shots into one to alter viewers' perceptions. Using top-notch CGI tactics, green screen capture, and much more, we fuse multiple frames into a single artistic composite. Simply upload your raw footage, share your requirements with us and we will create unbelievable composite frames for your videos.
One of the most useful tactics for VFX, compositing, and post-production, no matter what your goals. Using professional applications like the Adobe Premiere Pro and methods like Chroma Keying, we can replace and edit backgrounds and objects to support the storyline.
Be inspired.
By clever companies that are winning with explainer videos
Full Service Agency
"Increditors is a stellar video editor agency, so much so that we've now worked with them for over 2 years. Their reliability, communication skills, creativity, and software skills make them a truly positive contributor to our company culture. We're honored to work with them and proud to call them a Rhythm Monster Partner! "
3D Animation Quality
"5 stars design agency! If anyone wants an example of what you can achieve with this company, check out my site at Marsdigital.co.nz."
Some of the best film producers, directors, and videographers trust us as their partners in high-quality video editing and visual effects editing. Our VFX compositing service is tailored to match your requests and the requirements of your projects.
Get top-notch quality for VFX services without any hassle
Incredibly low turnaround time that gets your projects moving
Cost-effective services that build long term strategic relationships
Revisions and recreations per your needs
24*7 support that never lets you down.
Confidentiality and trustworthiness