Want Premium Sound Design for your content?
Why compromise with the sound quality of your ad films, promo videos, and other visual content when your visuals are high-quality?
Poor quality of audio and unwanted background noise can degrade the overall quality of your content significantly. Unlike a few years ago, the audience today expects nothing but the best content – anything below the industry benchmarks gets outright rejected. Do not let your brand value wither away. Let our professional sound effects services turn things around for you – get recognition from critics and attention from the audience.
We provide a comprehensive audio post-production service for films, broadcasts, advertisements, and promo videos. We work with some of the biggest names and brands in film, TV, and media – with us you can hire sound designers who have been in the industry for decades.
Sound Design Services We Offer
Every Audio Editing Service You Need
As one of the leading sound design companies, we work with skilled audio engineers and sound editors who have been in the game for a long time. We take pride in our loyal clientele ranging from regional small businesses to multinational corporations and film studios spread around the globe.
Increditors also boasts of a vast library of soundtracks and production music that gives us an edge in SFX over our competition.
We always deliver on value and have provided high-quality sound design services to hundreds of delighted businesses. No matter what your needs, size of business, and budget, we can deliver best-in-class services that would keep you coming back.
Looking for a Sound Designer for Movies?
Get in touch to discuss your project.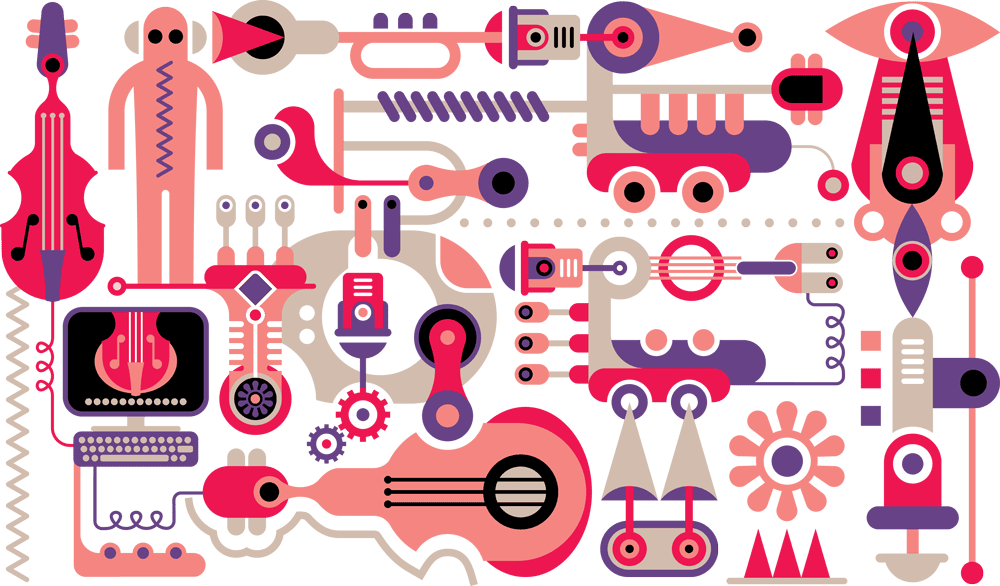 Complement Your Videos with The Right Sound
Sound is more than just the missing piece to visuals – it is an artistic way to convey emotions. With industry-leading technical software, we make sure your audiences love what they hear. Convey the drama, thrill, suspense, and every emotion with our audio post-production services.
Every recording or mixing project that we work on, gets our clients happy. Our creative sound design services are based on thousands of man-hours spent on perfecting our craft. The seasoned sound engineers and SFX professionals at Increditors are experts at mixing, layering, and recording sounds. Give yourself the Increditors advantage.
Every brand has an audio signature – a soundtrack or an effect that relates audiences to the product, company, or emotions it brings. Thanks to hundreds of successful branding projects, we can create original sounds that you can proudly use to represent your brand. Let millions of customers remember your brand and services with our unique sonic branding, customized for your brand.
Environmental Soundscaping
Sound travels and interacts differently with every setting, be it open spaces, interiors, or the jungle. Through state-of-the-art soundscaping techniques, we add sounds to your content, exactly as they would be in the required space. This virtual experience mimics the natural sounds to such a degree that it would be impossible to detect which is which.
Dialogue, Music and Sound Editing
Whether it is YouTube content, music videos, documentary films, or adverts, our SFX experts and master acousticians work in tandem to create the perfect symmetry of sounds to accompany your videos. No matter what your needs, you can rely on us your trusted partner in audio editing.
Need voice-over for IVR, on-hold messages, or full-fledged narration, we work with professional voice-over artists to deliver better than your expectations. After a detailed conversation about your needs, we carefully shortlist a range of professionals and deliver a fresh and prompt voice-over.
Be inspired.
By clever companies that are winning with explainer videos
Full Service Agency
"Increditors is a stellar video editor agency, so much so that we've now worked with them for over 2 years. Their reliability, communication skills, creativity, and software skills make them a truly positive contributor to our company culture. We're honored to work with them and proud to call them a Rhythm Monster Partner! "
3D Animation Quality
"5 stars design agency! If anyone wants an example of what you can achieve with this company, check out my site at Marsdigital.co.nz."