VIDEO EDITING COMPANY FOR CONTENT CREATORS
Expert

editing that sets your content

apart

.
Whether it's a YouTube video or a TikTok reel, Increditors can help content creators take their videos to the next level.
You focus on what you love (creating more content!) and we focus on what we love (editing cool content!)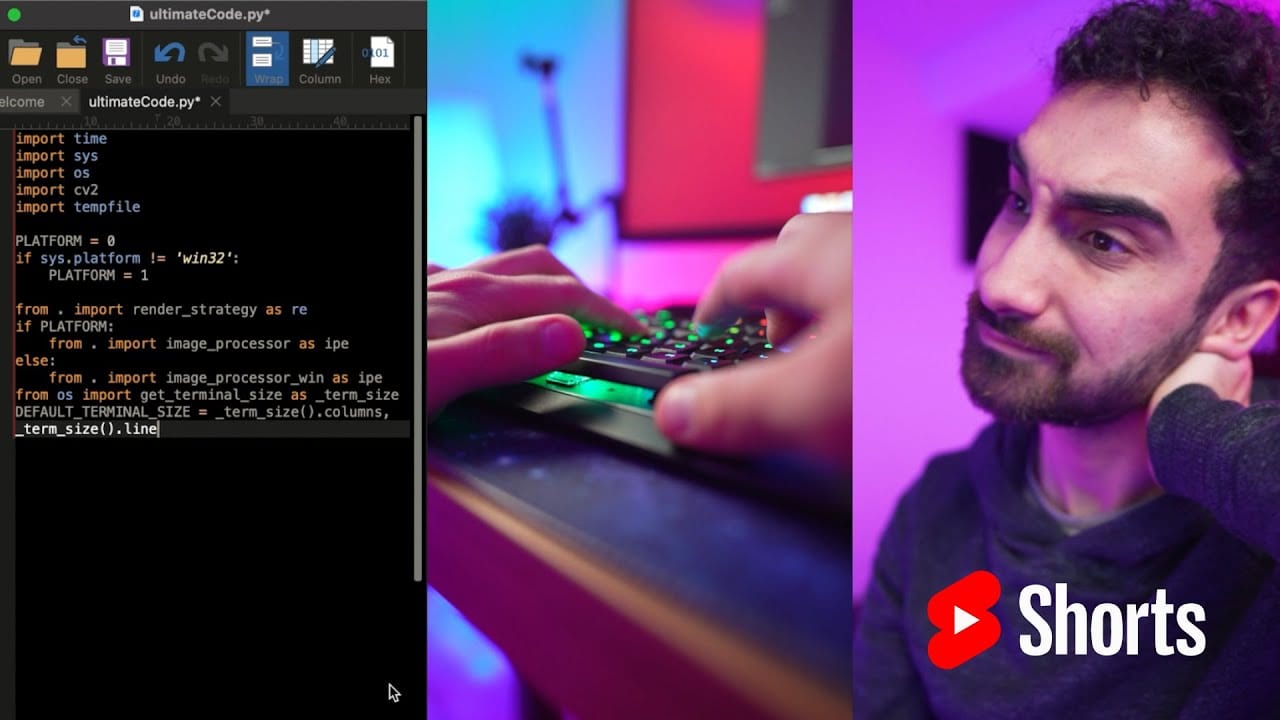 "I recommend them without reservation"
"high-skilled experts in the video editing field"
"over the moon is an understatement"
See real results, created by the video editing company consistently rated five-stars.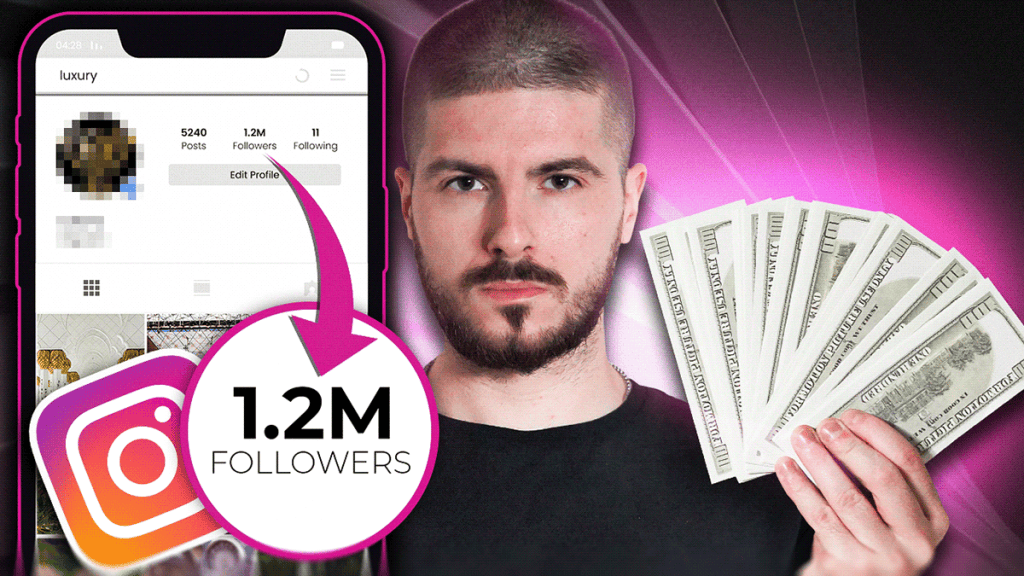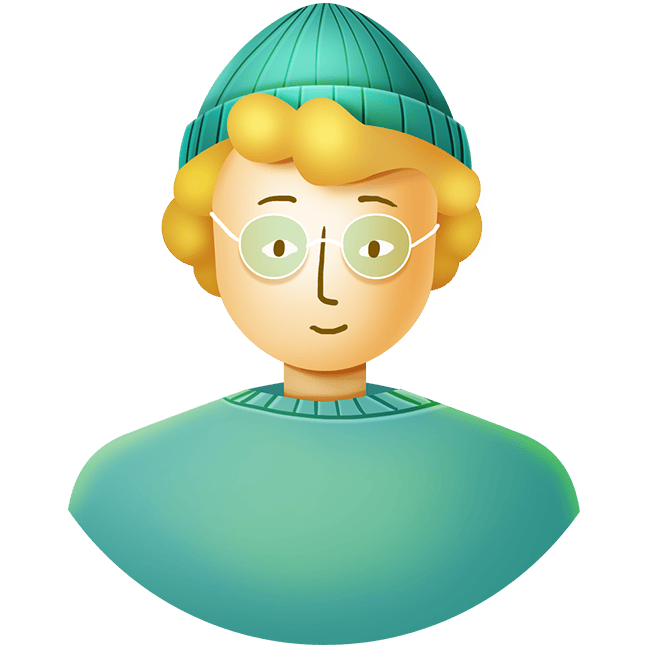 Improve quality, save time
Outsourcing video editing for content creators can be a smart way to take their videos to the next level.
With the help of professional video editors, content creators can save time and focus on creating new content while their videos are expertly edited.
This can lead to higher-quality videos, faster turnaround times, and improved efficiency.
Additionally, outsourcing video editing can provide access to specialized skills and techniques that can elevate the creative vision and visual appeal of the content.
Get viral
We have cracked the code of viral videos by constantly testing, refining and perfecting their editing skills, to deliver videos that capture the attention of the target audience.
Ease of mind
By outsourcing your video editing to Increditors, you can save time and avoid the frustration of having to edit your own videos, which can often be a time-consuming and technical process.
Scalability
Instead of having to invest in more equipment or hiring more staff, you can simply increase the amount of work by outsourcing Increditors. The result is a faster turnaround time and the ability to publish high-quality videos on a more frequent basis, ultimately helping to build and grow their brand.
A complete video editing solution.
Purpose-built for creators.
Over 400+ videos produced for content creators you know. 1m+ fans created.
There's a reason influencers with millions of fans choose Increditors.
No matter the industry or niche, we have the expertise and knowledge to bring our clients' vision to life.
Our editors have a deep understanding of what works in the world of online video and what will engage their target audience.
With our customizable video editing packages and personalized approach, we can meet the unique needs of each client and deliver high-quality, professional videos that will make a lasting impact.
Whether it's for a company presentation, a product launch, or a viral TikTok video, we are dedicated to providing our clients with the best possible video editing experience.
Trusted by global creators,
and stablished production houses.
Riley Coleman
YouTuber, Owner of Evolved Traders
Before working with them, I tried and worked with a lot of video editors, and Increditors was the best one I found by far. Their edits were cleaner, and their work had fancy animations I hadn't seen before. Additionally, it seemed that other service providers would require a lot of direction from me telling them what to do. However, Increditors knew how to do a lot of things without me telling them.
+ Over 60K subscribers generated.
+ Over 3 million views generated.
Glen Michel
Owner at Germ Prod Inc.
Increditors was able to create videos that helped the client's customers achieve ideal results from their social media ads. The team was highly agile in terms of delivery, and internal stakeholders were particularly impressed with the vendor's creative approach to the process.
+ Lowered CPA.
+ Over 100 videos produced.
Lawrence Farley
CEO at Lele Farley Productions LLC

The music video was received highly positively by the client and other stakeholders. The Increditors team did a fantastic job of editing and producing the video, beating all of their deadlines all the time. Their work quality was good, and their confidence was instrumental in the project's success.
+ Avg. view duration 200s (93% view rate).
How is Increditors different?
1. Dedicated team: Increditors gives your marketing and creative teams super powers, literally. Whether it's beautiful corporate videos for your ad campaigns, compelling motion graphics for your next product launch, or an animated video for TikTok — you can rapidly bring any video idea to life, and make it work for your business. You'll be alongside a dedicated, award winning video post-production team that's done it over 700+ times.
2. Fully managed: Skip the hassle of managing video editors on your own, and edit, grade, vfx and produce your video content through Increditors. At every step of the process, we've got you covered.
3. Results-first: We've battle-tested what works and what doesn't work over hundreds of different youtube channels and video campaigns, and for a variety of different businesses and industries. You'll benefit from all of the best video editing practices we've accrued across every project, which contributes to content becoming more cost effective over time.
What type of video content do you produce?
The short answer is, everything.
A good thing about hiring a specialized video editing agency is that they can help you with any types of work you need.
Whether you need business videos, YouTube content, 2D/3D explainer videos, feature film editing and color grading, music videos, or commercials, we got you covered.
The only thing we DON'T do is shooting videos. 
Our team has more than 150+ years of experience in video editing, color grading and VFX.
We have an office in the US, WY, and our artists from Los angles, California, Spain, Italy and India to help you produce engaging video content — with half of our clients located in the United States, we have an international presence that extends to brands in Europe and the United Kingdom. Our goal is to help our clients produce meaningful connections with their audience using compelling video content, whether it's video editing, color grading, VFX or animation.
If you're located internationally, please feel free to get in touch. We have a 24/7 support line, and a team meeting calendar that you can use to book a time with our sales team.
Do you offer subscription?
What is your post-production process like?
We've streamlined the entire post-production process to ensure quality is high:
Creative briefing and onboarding: once you select your preferred engagement and content style, we provide you with a creative brief to collect your goal and product value propositions, in addition to your existing brand guidelines and logo files.
Pre production (animation only): then we'll develop a concept, script, and dedicate the best talent. Each stage of the process requires your sign-off so you're always satisfied with the outcome.
Production (animation only): for animation, we'll then illustrate out the entire storyboard before heading into motion.
Post production: you'll have a video editor, colorist, motion graphics expert or VFX team, that will handle all the video editing from start to finish.
Delivery: once video editing is completed, all the media files will be made available for download following your final sign-off.
You can see our step by step process here.
After years of creating relationship with the best artists around the world, we are confident to say that we are specialized in the services we offer.
Post-production is our only focus and our 200+ clients can back us up.
Our main services are video editing and color grading and we have teams for both startups and Hollywood production houses.
What briefing materials should I provide?
If you're at the discovery stage, that's completely ok — you can still get in touch with us!
If you're ready to proceed with a video project, we highly recommend including the following in your brief:
A clear and concise description of the project goals, and what you'd like your video to achieve.
A detailed description of the target audience, and the channels that you're looking for the video to be distributed across.
A list of specific deliverables that are required, including cut-downs, ratios or services.
A timeline for the project.
Your ideal budget range.
If you're after multiple videos, the scope of video editing services you're looking for.
The best videos will also start with good references. If you have a video style or example that you like, please include it in your brief. If you need help choosing a style, you can use our portfolio search tool.
Got questions? Our team is here to help with insights on process, planning and your next project.